Anti-aging
RESTYAGE®
RESTYAGE® repairs skin damages caused by intrinsic and extrinsic factors like UV lights or free radicals, ROS, and slows down all the signs of aging like coarse wrinkles, irregular pigmentation, roughness or spider veins, among others.
With RESTYAGE®, the skin recovers a smooth, bright, hydrated and rejuvenated appearance.
As the skin ages, Collagen deposits, located in the lower layers of skin, begin to breakdown and the skin is unable to replace them. As this happens, the skin loses its elasticity causing stretches, sags and wrinkles, sometimes hanging under the chin, around the eyes or under the cheeks. This is one of the tell tale signs of aging and one of the hardest to fight against without cosmetic surgery.
The lyophilized presentation is a new-fangled form that allows mixing all the ingredients in stable conditions for long time and, as it is reconstituted, to go fresh at the application moment, a crucial fact in this kind of treatment.
GLOBAL INTENSIVE ANTIAGING TREATMENT
Main roles:
RESTYAGE® is an anti-aging product indicated to combat the aging process caused by extrinsic factors, photo-aging or intrinsic factors that leads to normal process of aging. The lack of hydration, lack of strength and elasticity, lack of ionic balancing, lack of compactness or lack of luminosity, con be solved using it novel formula.
RESTYAGE® is highly recommended for thinning skin areas, for cases of weather-beaten appearance common to farmers or sailors, to increase cell regenerating or to act against superficial wrinkles.
Other indications:
The formulation of RESTYAGE® also allows its use for sagging skin, for skin dryness and itchiness and, combined with anti-wrinkles products, for aging lines.
These are advisable therapeutic uses. The ingredients of products may allow the Physician to apply them under professional criteria. The Physician may find the product optimal to treat other aesthetic issues.
Treatment areas:
Face, neck and cleavage.
RESTYAGE® administration should be done under the supervision of or by Physician or Registered Nurse, applying the best technique available in each case.
68 Ingredients to fight against main aging mechanisms:
Main Actives, 11 MIMETIC PEPTIDES: Palmitoyl Tripeptide-28, Palmitoyl Tripeptide-38, Oligopeptide-24, Palmitoyl Tripeptide-1, Acetyl Decapeptide-3, Palmitoyl Tetrapeptide-7, Palmitoyl Tripeptide-1, Copper Tripeptide-1, Decapeptide-4, Hexapeptide-10 and Trifluoroacetyl Tripeptide-2.
2 Bio- Factors: Plasma Body Like55 (PBL55) and Hyaluronic Acid (medical injection grade IP05K®)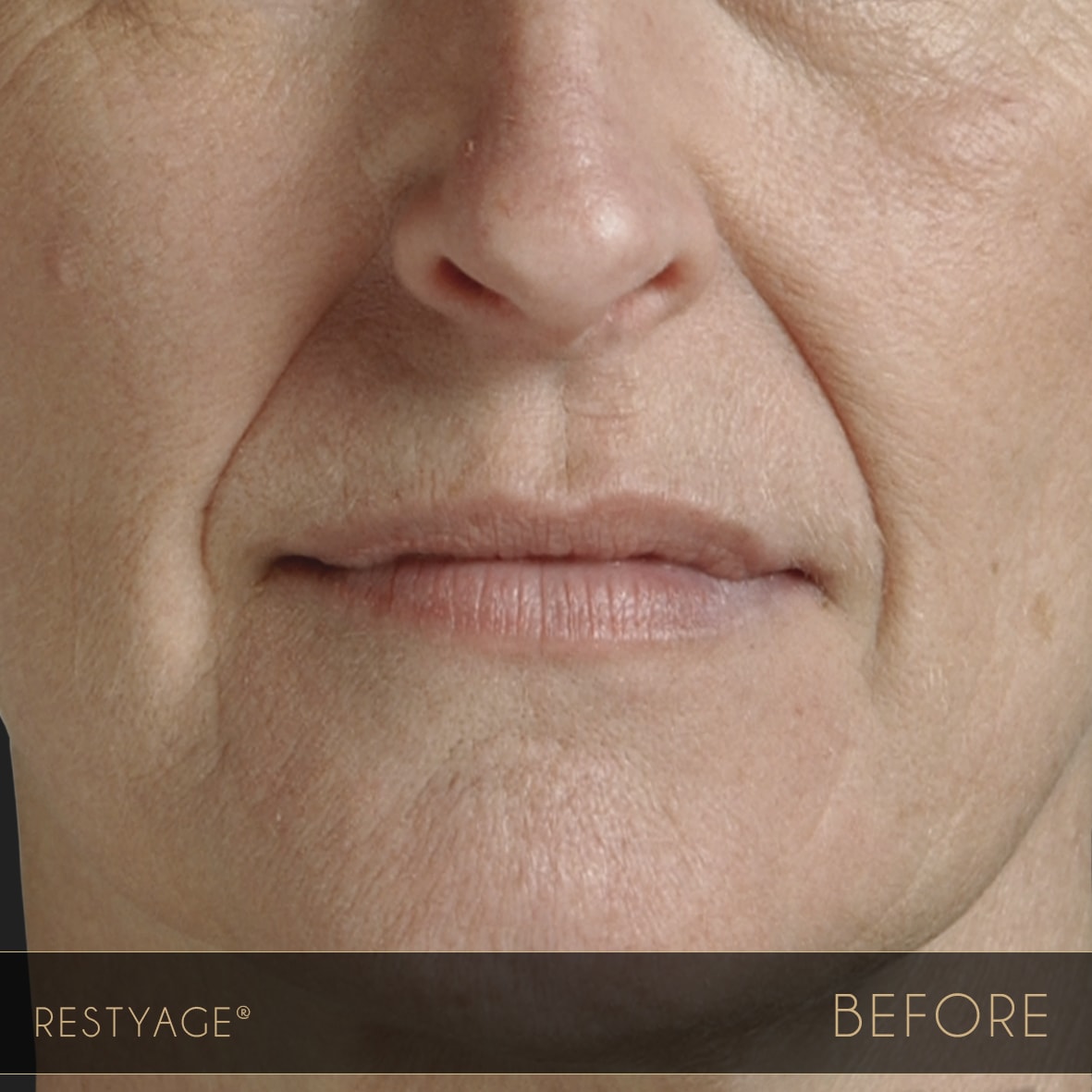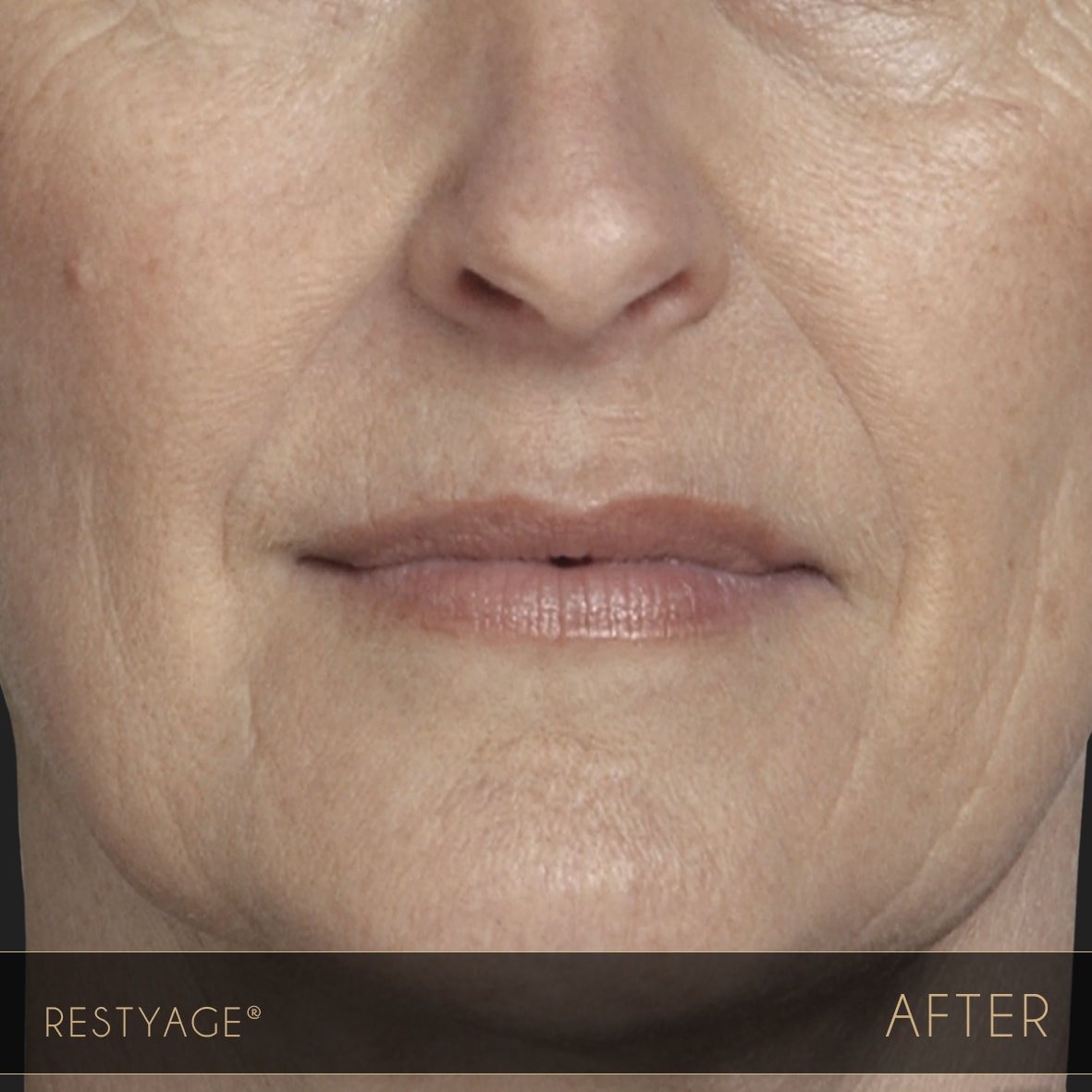 After a full investigation and a screening of hundreds of peptides, RESTYAGE ® includes 11 Mimetic Biotech Peptides, with demonstrated efficacy for anti-aging treatments, balanced with other key ingredients that:
Inhibits Metalloproteinases production by blocking MAPK kinase and NF-KB pathway: UVB and UVA lights reach epidermis and dermis, activating Metalloproteinasas which are key factors in skin degradation.
Blocks the production of Metalloproteinase-1, Hyaluronidase and collagenase: Free radicals (ROS) degrade cellular membranes forming lipid peroxides, damaging mitochondrial-DNA and destroying Hyaluronic Acid and Collagen in the Extracellular Matrix (ECM).
Regulates Telomerase functions, so Telomeres can be replicating for longer. Cells live and divide for longer.
Fights efficiently against spider veins.
RESTYAGE® is manufactured using aseptic filling technique under lyophilized presentation in sterile, preservative free and pyrogen free conditions and is intended to be used on several aesthetic techniques, roller, IPL, and other invasive or non-invasive procedures.
REQUESTS INFORMATION ABOUT RESTYAGE® 
Other Products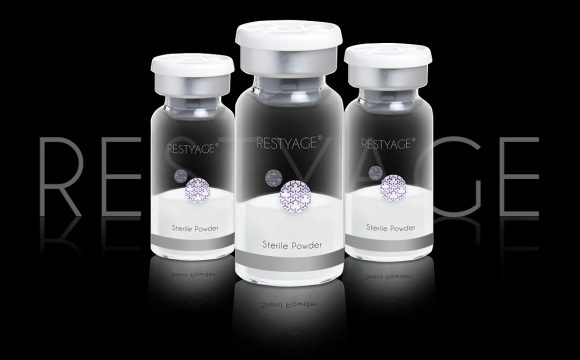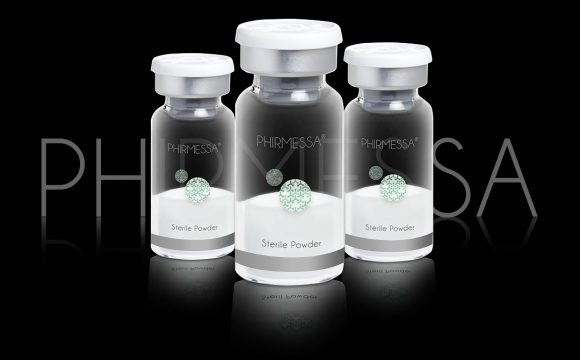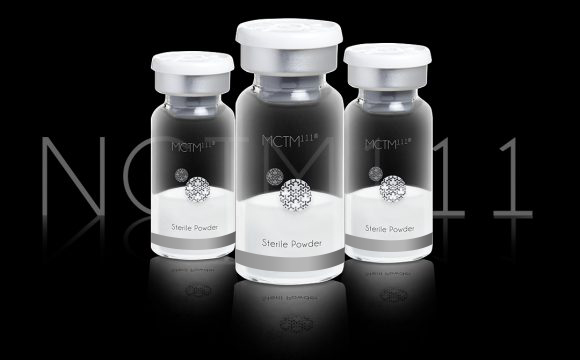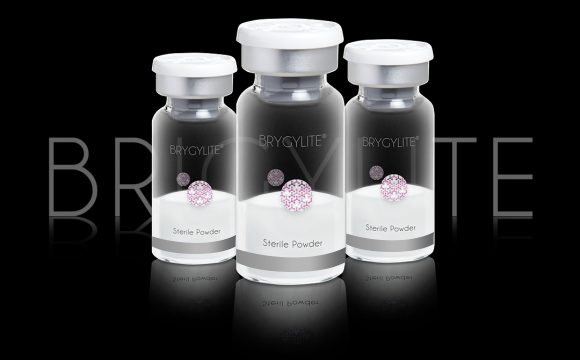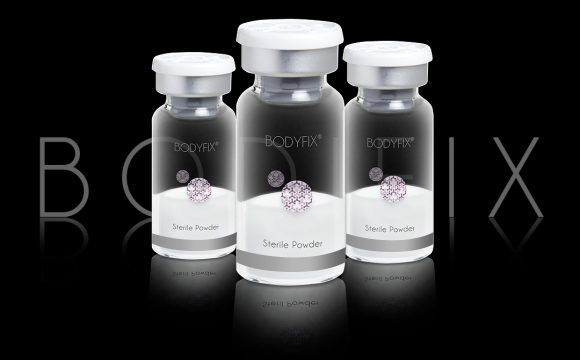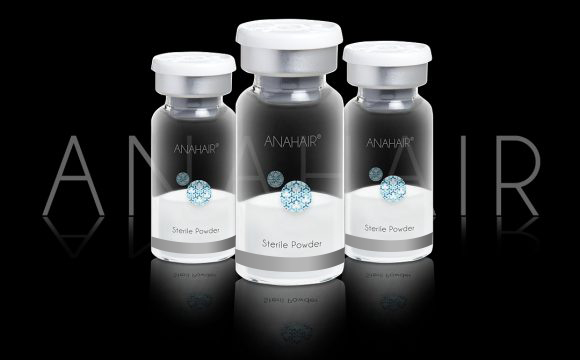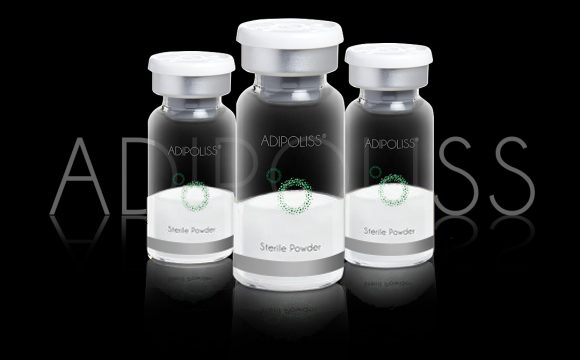 Subscribe to our Newsletter
We will inform you of upcoming news and exclusive releases