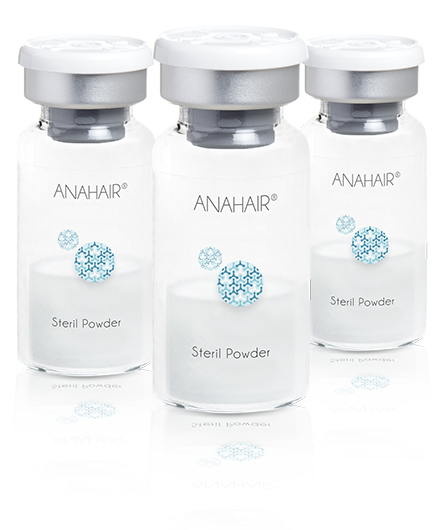 ANAHAIR®, Medical Mesotherapy for hair loss treatments launched!
We launch our new Mesotherapy treatment for hair growth with the novelty of having a technological basis and a strong investment in development.
ANAHAIR® is based on one of the most promising research lines in this field and has, as main focus, the regulatory and secondary messenger mechanisms that have Prostaglandins E2 and D2 in the biological system of the hair follicle.
ANAHAIR® is a product that has demonstrated, in vitro, a great effectiveness with very interesting results in keratinocytes and fibroblasts cell proliferation test as well as in increasing levels of cytokines related to the main pathway wnt-β-catenin, the main cellular mechanism in hair growth processes.
ANAHAIR® has pre and post treatment data which are very encouraging.
On the other hand, Messoessence®  has reached an agreement with a prestigious European clinic to carry out a very demanding protocol of in-vivo tests. The results we have obtained until now confirm the results in-vitro.
ANAHAIR® was obtained using the cLAFP technique which ensures that the results obtained with the product just manufactured are identical to those obtained, over time, in the whole product life.
We are truly impressed with the results and committed to continuing to provide effective and safe solutions to the Mesotherapy field.